Have you ever felt a long way from home?
Have you ever felt like a sinking ship iceberged by your ex?
Have you ever visited a dying person in hospital?
Have you ever felt like an alien on planet earth?
Have you ever been driven mad with grief after a breakup?
Check out MY TITANIC, the new album from Richard Conrad Morgan.
Download the single
from Richard Conrad Morgan's
new album MY TITANIC
for free!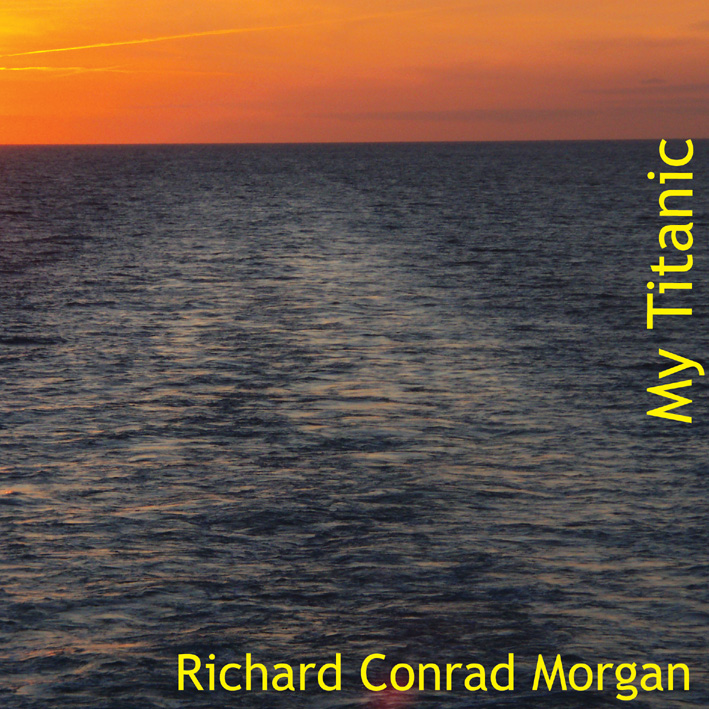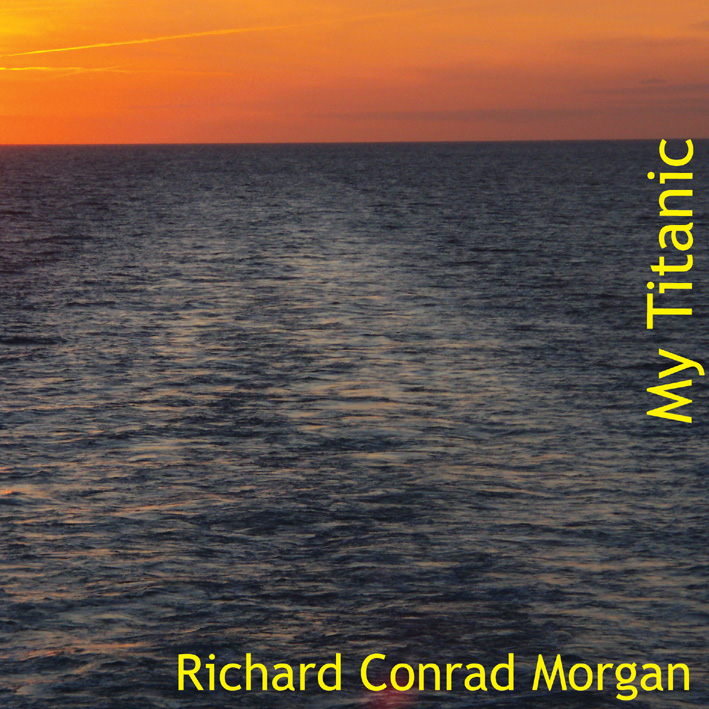 What people are saying about MY TITANIC:

"A timeless album where experience, dreams and reality blend in complete harmony. Discover a universe of intimate and authentic ballads and you won't escape its charm."
Christophe Pulfer, SwissAddict

CAN'T YOU SEE (song):
"Great track."
Stuart Cheese, One Night Stand Music
CROISSANTS FOR CHRISTOPHE (song):
'Richard Conrad Morgan's straightforward, passionate reflections on a lost love
are elevated by his elegant voice and closely constructed tribal rhythm backing.'
Winner, Best World Beat Song, Akademia Awards, January 2016
SLOW MOTION (song):
'Great song, reminds me of John Cale: fragility trapped in a voice with quite a bit of steel in it…'
tmaker, Crowd Audio Mixing Competition
BIG FAT MAMA (song):
"Fun song, great tune, great singing and love the lyrics.  Fantastic."


Crowd Review



Singer/songwriter
Richard Conrad Morgan
brought out a vocal jazz EP
Letting Go
in 2007 and a vocal jazz album
The Less You Do
in 2010. Music from the album was played on over eighty radio stations world-wide and still goes out regularly on Radio Swiss Jazz.
However, his new album, My Titanic, out on 31st March 2016, takes the listener a long way from jazz.  It contains powerful atmospheres and  explores both dark and lighter themes.  The music moves from blues to pop, from easy listening to experimental and world beat.
Please enter your name and email address in the box on the right to receive a free download of the single from Richard's new album: